MEN'S MIX COLLECTION - FROM 4,95 EUR / PC
New men's mix spring/summer collection in our offer!

G-Star Raw: Denim. It's their passion. It's in their blood. But they're not just a denim brand. Since 1989 they've been pushing the boundaries of denim design and manifesting their own denim future.
Blend: Since 1993, the Danish Blend has been producing collections of quality. The brand is aimed specifically at young people with a youthful spirit and offers them special jeans that emphasize the mainstream. Today, the brand, which is made for those looking for jeans with an unique style, is known and widespread throughout Europe. Blend lovers look at the city as a playground where they can display their individuality.

Founded in 1994, DC quickly grew to become a leader in performance skateboarding shoes and a renowned action sports brand. Today DC stands as a global brand whose product line has expanded to include men's, women's and kids' skateboarding and lifestyle shoes, apparel, snowboards, snowboard boots, outerwear, and accessories.

INFORMATION ON THE PRODUCT:

we sell the goods in packages and pallets
the package contains: Men's mix collection
the clothing is new, 1st grade
comes with all the original tags
variety of the models: shirts, plus size shirts, t-shirts, shorts, etc.
collection: spring/summer
The 200 pieces package's net price: 5,25 EUR / PC
The 600 pieces package's net price: 4,95 EUR / PC

TO WATCH THE VIDEO PLEASE CLICK HERE!

PLEASE CLICK HERE FOR PICTURES!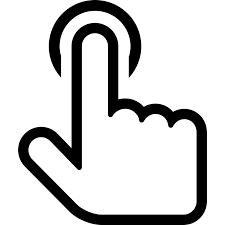 (If the photos are not available, we suggest downloading the Dropbox application.)
Please note that these pictures are informative. The pictures are from the actual stock but every package contains different pieces.
These goods are subjected to territorial restriction.
هام
يرجى استخدام هذة القائمة الجانبية للتصفح عبر الفئات اذا تم النقر بعيدا عن هذة الصفحة سيتم رفض اللجوء للفهرس مرة اخرى
للوصول الى عروضنا يرجى استخدام هذا الرابط دائما