BRANDED MEN'S COLLECTION - FROM 7,55 EUR / PC
New branded men's autumn/winter collection in our offer!

The package contains the following brands: Guess, Izod, QB24, Elevante, Piazza, Pepe Jeans, Calvin Klein, Gant, Tommy Hilfiger, OVS, Sixth June, Quick, Bonobo, Boohoo, Tom Tailor, s. Oliver, Supremebeing, Broadway, etc.

Guess is an American upscale retailer and a brand of clothing and other fashion accessories like watches, perfumes and jewelry. It was founded in the year 1981 and is headquartered at Los Angeles in California. The brand is owned by the brothers Maurice and Paul Marciano. This company was first of a kind to come up with designer jeans initially for women followed by men's jeans wear.
The evolution of self-expression: this is the french brand, Bonobo. Be open to the world, stay free and keep moving with Bonobo. It is important for the brand to coordinate fashion and eco-responsibility, so it does it daily to conserve natural resources in the spirit of sustainable fashion.

The IZOD story began in 1922 in London, where the talented tailor Arthur James "Jack" IZOD opened the first A.J. IZOD shop selling shirts, ties, tights and sportswear. Today, the brand represents the latest American style: bold, colourful and always comfortable.
INFORMATION ON THE PRODUCT:

we sell the goods in packages and pallets

the package contains:

Branded men's collection

the clothing is new, 1st grade, comes with all the original tags

variety of the models: knitwears, t-shirts, trousers, blezers, etc.

collection: autumn/winter
The 100 piece package's net price: 8,75 EUR / PC

The 500 piece package's net price: 7,55 EUR / PC
TO VIEW MORE PICTURES PLEASE CLICK HERE!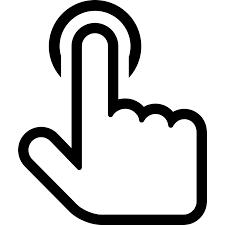 (If the photos are not available, we suggest downloading the Dropbox application.)
Please note that these pictures are informative. The pictures are from the actual stock but every package contains different pieces.
These goods are subjected to territorial restriction.
هام
يرجى استخدام هذة القائمة الجانبية للتصفح عبر الفئات اذا تم النقر بعيدا عن هذة الصفحة سيتم رفض اللجوء للفهرس مرة اخرى
للوصول الى عروضنا يرجى استخدام هذا الرابط دائما