BESTSELLER MEN'S AUTUMN COLLECTION - FROM 6,85 EUR / PC
New Bestseller men's autumn collection in our offer!
The package contains the following brands: Rebel, Jack&Jones, Selected / HOMME, Jack&Jones Premium, Only&Sons etc.
Redefined Rebel dates back to 2013. Since day one their main focus has been to provide you with the best "trending" products on the market. They are a familydriven fashion brand, located in Silkeborg, Denmark. Redefined Rebel set an honour in finding the latest trends on the catwalks, spotting what is about to trend in the streets – and immediately design and produce a style with the right look, touch 'n' feel at the best price.

The scandinavian Jack&Jones is one of europe's fastest growing clothing company. It is famous for it's wide range of high quality menswear. The Scandinavian Jack and Jones has been on the market since 1989. They are now available in 38 countries all over the world. Their clothes are premium quality, fashionable and they offer a great variety of trendy designs.
INFORMATION ON THE PRODUCT:

we sell the goods in packages and pallets
the package contains: BESTSELLER men's collection
the clothing is new, 1st grade, comes with all the original tags
variety of the models: knitwears, t-shirts, trousers, jackets etc.

collection: autumn
The 200 pieces packages net price: 7,30 EUR / PC
The 1000 pieces packages net price: 6,85 EUR / PC

TO VIEW MORE PICTURES PLEASE CLICK HERE!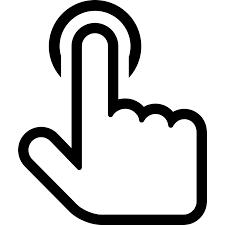 (If the photos are not available, we suggest downloading the Dropbox application.)
Please note that these pictures are informative. The pictures are from the actual stock but every package contains different pieces.
These goods are subjected to territorial restriction.
هام
يرجى استخدام هذة القائمة الجانبية للتصفح عبر الفئات اذا تم النقر بعيدا عن هذة الصفحة سيتم رفض اللجوء للفهرس مرة اخرى
للوصول الى عروضنا يرجى استخدام هذا الرابط دائما