NEUVILLE, MAZARIN WOMEN'S BAGS COLLECTION - SPECIAL PRICE!
New Neuville and Mazarin women's bag collection in our offer!

Neuville: A Belgian design brand in Brussels that started making leather handbags in 1988. It started as a family business and has grown over the decades. Neuville makes bags for the dreamers, the daring, the young, the stylish, the working girl, the fashion enthusiast. Each collection introduces new styles, colours, fabrics, prints, etc. to keep their collections fashionable, different and fun.

Mazarin: Everything started in a little Atelier in Brussels in 1989. Pedro Gomez decided to create his own brand because of his passion for leather. Mazarin leather products offer a unique blend of quality, functionality and respect for tradition. All leather products are designed for the everyday woman who appreciates style, functionality and Belgian craftsmanship.

INFORMATION ON THE PRODUCT:

we sell the goods in packages and pallets
the package contains: Neuville and Mazarin women's bag collection
the bags are new, 1st grade
comes with all the original tags, 90% is in original packaging
variety of the models: shoulder bag, handbag, purse, etc.


The 50 pieces women's bag mix net price: 16,95 EUR / PC 15,25 EUR / PC
The 500 pieces women's bag mix net price: 15,95 EUR / PC 14,35 EUR / PC


TO VIEW MORE PICTURES PLEASE CLICK HERE!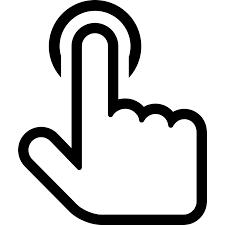 (If the photos are not available, we suggest downloading the Dropbox application.)
Please note that these pictures are informative. The pictures are from the actual stock but every package contains different pieces.
These goods are subjected to territorial restriction.
هام
يرجى استخدام هذة القائمة الجانبية للتصفح عبر الفئات اذا تم النقر بعيدا عن هذة الصفحة سيتم رفض اللجوء للفهرس مرة اخرى
للوصول الى عروضنا يرجى استخدام هذا الرابط دائما