BRANDED WOMEN'S & MEN'S ACCESSORIES COLLECTION
New collection of branded accessories for women and men!

Esprit: But now it's time to turn it around. Forget outdated conventions and norms - it's time to make your own way. Especially when it comes to your style! Discover ESPRIT's unusual and fun women's collection.
Sinéquanone Paris: Since its inception in 1973, it has been mixing textures, fabrics and playing with colours to recreate the look of timeless classics while maintaining its expertise in innovation. Through the seasons, the brand discovers its moods, a distinctive trait, a signature that speaks of femininity, attitude...a very particular style. Each season is a mix of blends and contrasts. The masculine/feminine is characterised by the eternal timelessness of the creations, such as the work of materials and pieces with iconic structures.
Little Marcel: Starting from a simple concept, it offers a complete and original wardrobe at the cutting edge of style, with pieces crafted in noble materials such as lyocell, viscose or linen. Inspired by its travels around the world, the brand offers casual chic, timeless and playful looks. Over the years, collections evolve with trends, but Little Marcel always retains its unique and recognisable identity among the thousands that have made it a success.
Celio: A brand for men who don't care about fashion, for men who don't make clothes a central part of their identity. In terms of style, price or tone of voice, celio remains accessible to everyone without taking itself too seriously.
PRODUCT INFORMATION:
products are sold in both pack and pallet quantities
package contents: branded accessories collection for men and women
shoes are brand new, first class
90% of them in their original box and packaging
various models: ties, scarves, belts, socks, etc.
Net price for 1 package (94-135): 1,50 EUR / PIECE

Net price over 4 packs: 1,25 EUR / PIECE

Net price over 10 packs: 0,99 EUR / PIECE
TO VIEW MORE PICTURES PLEASE CLICK HERE!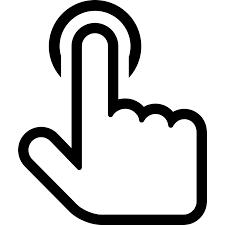 (If the photos are not available, we suggest downloading the Dropbox application.)
Please note that these pictures are informative. The pictures are from the actual stock but every package contains different pieces.
These goods are subjected to territorial restriction.
هام
يرجى استخدام هذة القائمة الجانبية للتصفح عبر الفئات اذا تم النقر بعيدا عن هذة الصفحة سيتم رفض اللجوء للفهرس مرة اخرى
للوصول الى عروضنا يرجى استخدام هذا الرابط دائما