CALVIN KLEIN WOMEN'S COLLECTION
New Calvin Klein women's collection in our offer!
Founded in 1968 by Calvin Klein and his business partner Barry Schwartz, we have built our reputation as a leader in American fashion through our clean aesthetic and innovative designs. Global retail sales of CALVIN KLEIN brand products were distributed in over 110 countries. CALVIN KLEIN is a global lifestyle brand that exemplifies bold, progressive ideals and a seductive, and often minimal, aesthetic. We seek to thrill and inspire our audience while using provocative imagery and striking designs to ignite the senses.

INFORMATION ON THE PRODUCT:

we sell the goods in packages
the package contains: Calvin Klein women's collection
the clothing is new, 1st grade, comes with all the original tags
variety of the models: blouses, dresses, underwears, trousers, etc.
collection: spring/summer
To view prices please register on our site: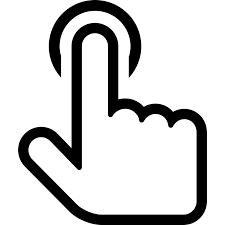 Vous pouvez saisir des informations annexes ici. Si aucune information supplémentaire n'est à ajouter, vous pouvez supprimer ce texte ou masquer ce bloc en cliquant sur l'icône dans le coin supérieur droit.
http://www.fashionstock.hu/catalogue
Karim Trabelsi (HU) (EN) (FR) (AR)
Head of sales
+36 70 8811 131
E-mail: sales@fashionstock.hu
Evelyn Vincze (HU) (EN) (RO)
senior sales manager
Tel: +36 30 268 9919
E-mail: evelyn.vincze@fashionstock.hu
Zsuzsanna Fekete (HU) (EN) (RO) (IT)
junior sales manager
Tel: +36 30 519 6279
E-mail: zsuzsanna.fekete@fashionstock.hu
Viber:

+36 70 8811 131

WhatsApp:

+36 70 8811 131