EMPORIO ARMANI MEN'S TANKTOP - FROM 12,95 EUR / PC
New Emporio Armani men's tanktop in our offer!

Emporio Armani was founded in 1975 by Giorgio Armani, fashion's most influential and celebrated fashion designer from Italy. Armani provides quality, sophisticated and timeless style clothing ranging from luxury garments, apparel, jewellery and aftershaves.

INFORMATION ON THE PRODUCT:

we sell the goods in packages and pallets
the package contains: Emporio Armani men's tanktop
the clothing is new, 1st grade
comes with all the original tags
variety of the models: tanktops
collection: spring/summer
The 1 (24 pieces ) package's net price: 13,75 EUR / PC
The 4 or more pieces package's net price: 12,95 EUR / PC

PLEASE CLICK HERE FOR PICTURES!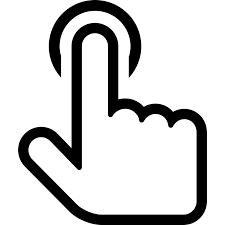 (If the photos are not available, we suggest downloading the Dropbox application.)
Please note that these pictures are informative. The pictures are from the actual stock but every package contains different pieces.
These goods are subjected to territorial restriction.
Vous pouvez saisir des informations annexes ici. Si aucune information supplémentaire n'est à ajouter, vous pouvez supprimer ce texte ou masquer ce bloc en cliquant sur l'icône dans le coin supérieur droit.
http://www.fashionstock.hu/catalogue
Karim Trabelsi (HU) (EN) (FR) (AR)
Head of sales
+36 70 8811 131
E-mail: sales@fashionstock.hu
Evelyn Vincze (HU) (EN) (RO)
senior sales manager
Tel: +36 30 268 9919
E-mail: evelyn.vincze@fashionstock.hu
Zsuzsanna Fekete (HU) (EN) (RO) (IT)
junior sales manager
Tel: +36 30 519 6279
E-mail: zsuzsanna.fekete@fashionstock.hu
Viber:

+36 70 8811 131

WhatsApp:

+36 70 8811 131