HIGH BRAND WOMEN'S MIX - FROM 18,95 EUR / PC
New high brand women's mix collection in limited edition!
The package contains the following brands: Gant, Tommy Hilfiger, Calvin Klein, Guess and Pepe Jeans.

GANT is a company driven by a simple idea: never stop learning. This belief has guided the company since 1949, when Bernard Gantmacher founded a shirt-making company in New York, Connecticut.

Founded in 1968 by Calvin Klein and his business partner Barry Schwartz, we have built our reputation as a leader in American fashion through our clean aesthetic and innovative designs. Global retail sales of CALVIN KLEIN brand products were distributed in over 110 countries. CALVIN KLEIN is a global lifestyle brand that exemplifies bold, progressive ideals and a seductive, and often minimal, aesthetic. We seek to thrill and inspire our audience while using provocative imagery and striking designs to ignite the senses.

INFORMATION ON THE PRODUCT:

we sell the goods in packages
the package contains: Gant, Tommy Hilfiger, Calvin Klein, Guess and Pepe Jeans women's mix
the clothing is new, 1st grade

comes with all the original tags, 100% is in original packaging
models in different sizes and colours

The 100 pieces package's net price: 18,95 EUR / PC


PLEASE CLICK HERE FOR PICTURES!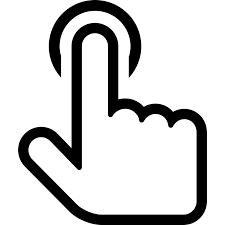 (If the photos are not available, we suggest downloading the Dropbox application.)
Please note that these pictures are informative. The pictures are from the actual stock but every package contains different pieces.
These goods are subjected to territorial restriction.
Vous pouvez saisir des informations annexes ici. Si aucune information supplémentaire n'est à ajouter, vous pouvez supprimer ce texte ou masquer ce bloc en cliquant sur l'icône dans le coin supérieur droit.
http://www.fashionstock.hu/catalogue
Karim Trabelsi (HU) (EN) (FR) (AR)
Head of sales
+36 70 8811 131
E-mail: sales@fashionstock.hu
Evelyn Vincze (HU) (EN) (RO)
senior sales manager
Tel: +36 30 268 9919
E-mail: evelyn.vincze@fashionstock.hu
Zsuzsanna Fekete (HU) (EN) (RO) (IT)
junior sales manager
Tel: +36 30 519 6279
E-mail: zsuzsanna.fekete@fashionstock.hu
Viber:

+36 70 8811 131

WhatsApp:

+36 70 8811 131