KID'S COLLECTION - FROM 3,70 EUR / PC
New kids autumn/winter collection in our offers!
Brands included in the package: Zara, O'Neill, Original Marines, OVS kids, Next, Hailys, C&A, Gocco, akr baby, akr kids, Mariquita, Punkidz, s.Oliver, etc.
OVS is Italy's leading clothing brand for men, women and kids with over 900 clothing stores in Italy and worldwide, offering you the freedom to dress with a touch of Italian style, every day of the week and without breaking the bank.

The s.Oliver Group inspires people globe with international fashion since 1969. The large family of companies, the group brings together different lifestyles, which are expressed in the s.Oliver, s.Oliver BLACK LABEL, Q/S designed by, TRIANGLE, comma, comma casual identity and LIEBESKIND BERLIN brand. So everyone can find the perfect outfit.

INFORMATION ON THE PRODUCT:
we sell the goods in packages and pallets

the package contains: kids collection

the clothing is new, 1st grade, comes with all the original tags

variety of the models: knitwears, trousers, coats, jackets, etc.

collection: autumn/winter
The 200 pieces packages' net price : 3,95 EUR / PC
The 1000 pieces packages' net price : 3,70 EUR / PC
PLEASE CLICK HERE FOR PICTURES!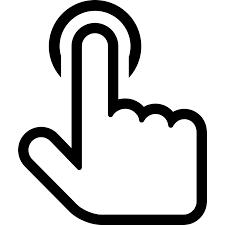 (If the photos are not available, we suggest downloading the Dropbox application.)
Please note that these pictures are informative. The pictures are from the actual stock but every package contains different pieces.
These goods are subjected to territorial restriction.
Vous pouvez saisir des informations annexes ici. Si aucune information supplémentaire n'est à ajouter, vous pouvez supprimer ce texte ou masquer ce bloc en cliquant sur l'icône dans le coin supérieur droit.
http://www.fashionstock.hu/catalogue
Karim Trabelsi (HU) (EN) (FR) (AR)
Head of sales
+36 70 8811 131
E-mail: sales@fashionstock.hu
Evelyn Vincze (HU) (EN) (RO)
senior sales manager
Tel: +36 30 268 9919
E-mail: evelyn.vincze@fashionstock.hu
Zsuzsanna Fekete (HU) (EN) (RO) (IT)
junior sales manager
Tel: +36 30 519 6279
E-mail: zsuzsanna.fekete@fashionstock.hu
Viber:

+36 70 8811 131

WhatsApp:

+36 70 8811 131