PLUS SIZE WOMEN'S COLLECTION - FROM 6,00 EUR / PC

New women's plus size autumn/winter collection in our offer!
The Zizzi brand is characterized by genuine passion for its customers and their needs. Zizzi is always focused on the personality of the next generation of curvy women. Stylish curvy fashionistas are proud of their figure and want beautiful and curvy fashion.

INFORMATION ON THE PRODUCT:

we sell the goods in packages
the package contains: Bonita, ZIZZI women's plus size collection

the clothing is new, 1st grade, comes with all the original tags
variety of the models: jackets, knitwear, blouses, t-shirts, dresses, skirts, trousers, etc.
collection: autumn/winter
The 100 piece package's net price: 5,25 EUR / PC
The 500 piece package's net price: 4,95 EUR / PC
TO VIEW MORE PICTURES PLEASE CLICK HERE!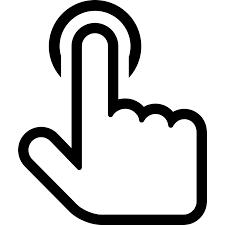 (If the photos are not available, we suggest downloading the Dropbox application.)
Please note that these pictures are informative. The pictures are from the actual stock but every package contains different pieces.
These goods are subjected to territorial restriction.
Информация
Фотографии на обложке являются иллюстрациями, для реальных фотографий, пожалуйста, нажмите на предложение!
КОНТАКТ:
Karim Trabelsi (EN)
Head of sales
Tel: +36 70 881 1131
E-mail: sales@fashionstock.hu
Zsuzsanna Fekete (HU) (EN) (RO) (IT)
junior sales manager
Tel: +36 30 519 6279
E-mail: zsuzsanna.fekete@fashionstock.hu

Информация о компании:
VATO-TRADE Bt.
2013 Pomáz, Ipartelep, ICO u. 4.
GPS : 47.641075, 19.04031
Email : info@fashionstock.hu
| | |
| --- | --- |
| | Viber: +36 30 5196279 |
| | WhatsApp: +36 30 5196279 |
EU VAT no.: HU29132414
Рабочее время:
Понедельник - пятница: 9:00 - 17:00

Суббота: 9:00 - 14:00