SMASH! WOMEN'S COLLECTION - FROM 5,90 EUR / PC
New Smash! women's spring collection in our offer!
Smash! is a really special brand from Barcelona that offers exciting and inspiring pieces to a wide range of brave, cheerful women. Barcelona's sense of life is the "Happy Barcelona Style" that passes through the brand. The Mediterranean colors of sunshine and the sea are reflected in the Smash! collections so whoever wears this brand wear a bit of Barcelona every day. The brand has a passion for art and graphic design which is well reflected in the exciting colors and patterns of great care.
INFORMATION ON THE PRODUCT:
we sell the goods in packages and pallets
the package contains: Smash! women's collection
the clothing is new, 1st grade
comes with all the original tags, 90% is in original packaging
variety of the models: blezers, knitwear, dresses, blouses, trousers, skirts, etc.
collection: spring
The 100 pieces of Smash! lots' net price: 6,30 EUR / PC
The 500 pieces of Smash! lots' net price: 5,90 EUR / PC


TO VIEW MORE PICTURES PLEASE CLICK HERE!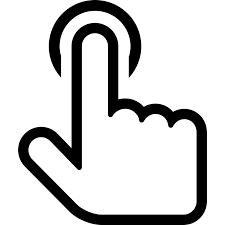 (If the photos are not available, we suggest downloading the Dropbox application.)
Please note that these pictures are informative. The pictures are from the actual stock but every package contains different pieces.
These goods are subjected to territorial restriction.
Информация
Фотографии на обложке являются иллюстрациями, для реальных фотографий, пожалуйста, нажмите на предложение!
КОНТАКТ:
Karim Trabelsi (EN)
Head of sales
Tel: +36 70 881 1131
E-mail: sales@fashionstock.hu
Zsuzsanna Fekete (HU) (EN) (RO) (IT)
junior sales manager
Tel: +36 30 519 6279
E-mail: zsuzsanna.fekete@fashionstock.hu

Информация о компании:
VATO-TRADE Bt.
2013 Pomáz, Ipartelep, ICO u. 4.
GPS : 47.641075, 19.04031
Email : info@fashionstock.hu
| | |
| --- | --- |
| | Viber: +36 30 5196279 |
| | WhatsApp: +36 30 5196279 |
EU VAT no.: HU29132414
Рабочее время:
Понедельник - пятница: 9:00 - 17:00

Суббота: 9:00 - 14:00