PEPE JEANS WOMEN'S COLLECTION
New Pepe Jeans women's seasonal collection in our offer!
Pepe Jeans was established in 1973, London. The company is well-known all around the world. They have more than 300 stores. They vary in colors from green, khakis, grays, tans and olives and have other features like multiple pockets and loose fashion silhouettes. Pepe Jeans contribute to both man and women's wardrobe by their wide collection of trendy T-shirts, shorts, pants, Jerseys and skirts.

PRODUCT INFORMATION:
we sell the goods in packages and pallets
the package contains: Pepe Jeans women's collection
the clothing is new, 1st grade, comes with all the original tags
variety of the models: blouses, trousers, dresses, vests, etc.
collection: seasonal
To view prices please register on our site: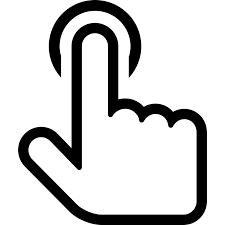 IMPORTANT:
The coverphotos are illustrations, for the real photos please, click on the offer!

Use this side menu to browse between the categories. If you click away from this page, your access to the catalog will be denied again. In order to access our offers, you always have to use this link:
www.fashionstock.hu/offers
Karim Trabelsi (HU) (EN) (FR) (AR)
Head of sales
Tel: +36 70 881 1131
E-mail: sales@fashionstock.hu
Evelyn Vincze (HU) (EN) (RO)
senior sales manager
Tel: +36 30 268 9919
E-mail: sales@fashionstock.hu
SAHANI AMRIT
(EN, MARATHI, HINDI, GUJARATI, PUNJABI, BIHARI, RAJASTHANI)
junior sales manager
Tel: +36 30 935 6875
E-mail: amrit.sahani@fashionstock.hu
Zsuzsanna Fekete (HU) (EN) (RO) (IT)
junior sales manager
Tel: +36 30 519 6279
E-mail: zsuzsanna.fekete@fashionstock.hu
| | |
| --- | --- |
| | Viber: +36 30 268 9919 |
| | WhatsApp: +36 30 268 9919 |