SPORT MIX - FROM 6,35 EUR/ PC
New sport women's/men's/ kids collection in our offer!
The package contains the following brands: Nike, Puma, Champion, Asics, Under Armour, Fila, etc.
Nike: The brand has become one of the world's largest manufacturers of sports footwear, sportswear and sports equipment in recent decades. Nike is one of the world's biggest sports brands and has become one of the biggest names in the world. The brand also markets its products under the names Cortez, Nike Golf, Nike Pro and Air Jordan.
Puma: The brand is a dominant player in the market of shoes, clothes and sports accessories. What is new is that this company was born out of a rivalry between two brothers; Adolf and Rudolf Dassler have founded two leading players in the sports and lifestyle clothing market today. Since its founding in 1948, Puma has been steadily and unbrokenly expanding its market share and dominant position.
Champion: a legendary sports brand that has been aiming high from the start. Champion has been designing comfortable clothing, footwear and accessories in partnership with the best sports teams. They have been perfecting their products for years and are constantly innovating to adapt the materials used in their products.
INFORMATION ON THE PRODUCT:
we sell the goods in packages and pallets
the package contains: sport women's/men's/kids collection
the clothing is new, 1st grade
comes with all the original tags and 90% in original packaging
variety of the models: jackets, t-shirts, tops, trousers, etc.
collection: 4 season
The 200 pieces package's net price: 6,75 EUR / PC
The 1.000 pieces package's net price: 6,35 EUR / PC
TO VIEW MORE PICTURES PLEASE CLICK HERE!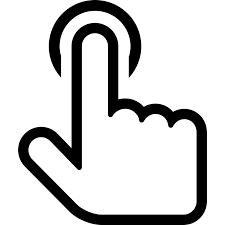 (If the photos are not available, we suggest downloading the Dropbox application.)
Please note that these pictures are informative. The pictures are from the actual stock but every package contains different pieces.
These goods are subjected to territorial restriction.
Vous pouvez saisir des informations annexes ici. Si aucune information supplémentaire n'est à ajouter, vous pouvez supprimer ce texte ou masquer ce bloc en cliquant sur l'icône dans le coin supérieur droit.
http://www.fashionstock.hu/catalogue
Karim Trabelsi (HU) (EN) (FR) (AR)
Head of sales
+36 70 8811 131
E-mail: sales@fashionstock.hu
Evelyn Vincze (HU) (EN) (RO)
senior sales manager
Tel: +36 30 268 9919
E-mail: evelyn.vincze@fashionstock.hu
Viber:

+36 70 8811 131

WhatsApp:

+36 70 8811 131