BESTSELLER MEN'S COLLECTION - FROM 6,75 EUR / PC
New Bestseller men's spring/summer collection in our offer!

The scandinavian Jack and Jones is one of europe's fastest growing clothing company. It is famous for it's wide range of high quality menswear. The Scandinavian Jack and Jones has been on the market since 1989. They are now available in 38 countries all over the world. Their clothes are premium quality, fashionable and they offer a great variety of trendy designs.

SELECTED epitomizes good taste in every shape and form within modern menswear. They stand for a unique interpretation of the contemporary man, who is both individualistic and confident in his style. He mixes and matches his existing wardrobe with the season's newcomers in order to create a distinctive, exciting look. Attention to detail and high quality is the key for the SELECTED HOMME man.

Only and Sons: the brand of young, ambitious, modern men, with a central piece of jeans. Only & Sons offers affordable, up-to-date fashion with high-quality, competitive priced pieces. The Only & Sons man is recognizable by his fashion consciousness and unique style, he does not count on age, only fashion and quality that does not come into his fortune
INFORMATION ON THE PRODUCT:

we sell the goods in packages and pallets
the package contains: Jack & Jones, Selected, Only & Sons men's mix

the clothing is new, 1st grade , comes with all the original tags
variety of the models: t-shirts, shirts, pullovers, shorts, trousers, etc.
collection: spring/summer
For TAKE ALL price please call or write to us.
The 200 pieces packages
net price:

7,15 EUR / PC
The 600 pieces packages
net price:

6,75 EUR / PC

TO VIEW MORE PICTURES PLEASE CLICK HERE!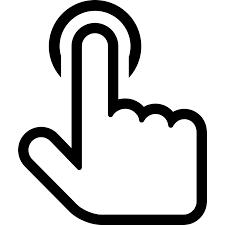 (If the photos are not available, we suggest downloading the Dropbox application.)
Please note that these pictures are informative. The pictures are from the actual stock but every package contains different pieces.
These goods are subjected to territorial restriction.
Vous pouvez saisir des informations annexes ici. Si aucune information supplémentaire n'est à ajouter, vous pouvez supprimer ce texte ou masquer ce bloc en cliquant sur l'icône dans le coin supérieur droit.
http://www.fashionstock.hu/catalogue
Karim Trabelsi (HU) (EN) (FR) (AR)
Head of sales
+36 70 8811 131
E-mail: sales@fashionstock.hu
Evelyn Vincze (HU) (EN) (RO)
senior sales manager
Tel: +36 30 268 9919
E-mail: evelyn.vincze@fashionstock.hu
Viber:

+36 70 8811 131

WhatsApp:

+36 70 8811 131