SHOWROOM PRIVE WOMEN'S COLLECTION - FROM 5,15 EUR / PC
New Showroom Privé women's spring/summer collection in our offer!

Founded in 2006, the website offers daily exclusive sales of famous brands, in France and in 8 other European countries. 10 years later, the group has become one of the biggest online retailers in Europe and has reached more than 26 million members.

The package contains the following brands: Camaieu, The Korner, Only, Vila, Almatrichi, Multiples, Comptoir des Cotonniers, Celio, Sinéquanone, etc.

Camaïeu opened its first store in Roubais in 1984, which was soon followed by several others as Torck and partners fine-tuned its product offering. By 1987, the network had expanded to a chain of 17 stores, including the first franchised store. By then, too, the company had completed the development of its retail concept and prepared to begin a full-fledged expansion of the chain.

PAIN DE SUCRE is a forerunner of innovative designs developed in its own workshops in France, and infuses boldness and talent into its collections, season after season. Original cuts, technical and high-performance materials combined with precious details are the very essence of the brand, which has a real creative heritage; its archives are full of innovative ideas that constitute a large part of its wealth.
THE KORNER: From our Parisian studio, we reinterpret a notion of rebellious and inspired femininity, claiming an optimistic and harmonious dress code that stays efficient and accessible.A gang of girls that stands for a look with no complex, where subtle fabrics, comfortable cuts, contemporary hues and sparkling prints mix happily.
INFORMATION ON THE PRODUCT:
we sell the goods in packages and pallets
the package contains: Camaieu, The Korner, Only, Vila, Almatrichi, Multiples, Comptoir des Cotonniers, Celio, Sinéquanone women's collection
the clothing is new, 1st grade
comes with all the original tags, 90% original packaging
variety of the models: t-shirts, blouses, dresses, skirts, trousers, etc.
collection: spring/summer
For TAKE ALL price please call or write to us.
The 200 pieces packages net price: 5,50 EUR / PC
The 1000 pieces packages net price: 5,15 EUR / PC

TO VIEW MORE PICTURES PLEASE CLICK HERE!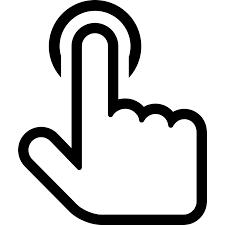 (If the photos are not available, we suggest downloading the Dropbox application.)
Please note that these pictures are informative. The pictures are from the actual stock but every package contains different pieces.
These goods are subjected to territorial restriction.
Vous pouvez saisir des informations annexes ici. Si aucune information supplémentaire n'est à ajouter, vous pouvez supprimer ce texte ou masquer ce bloc en cliquant sur l'icône dans le coin supérieur droit.
http://www.fashionstock.hu/catalogue
Karim Trabelsi (HU) (EN) (FR) (AR)
Head of sales
+36 70 8811 131
E-mail: sales@fashionstock.hu
Evelyn Vincze (HU) (EN) (RO)
senior sales manager
Tel: +36 30 268 9919
E-mail: evelyn.vincze@fashionstock.hu
Viber:

+36 70 8811 131

WhatsApp:

+36 70 8811 131