MANGO WOMEN'S SPRING/SUMMER MIX - FROM 4,25 EUR / PC
New Mango women's spring/summer collection in our offer!

MANGO was founded in 1984 and has become one of the world's leading fashion groups. The brand is headquartered in Barcelona, where it sells its 2200 stores in 109 countries. In the design center "Hangar", 18,000 clothes and accessories are designed each year to match the trends of the current season. MANGO offers a female plus size line for women, men, children and Violeta.
INFORMATION ON THE PRODUCT:

we sell the goods in packages and pallets
the package contains: Mango women's collection
the clothing is new, 1st grade, comes with all the original tags
variety of the models: dresses, tops, shirts, pants, skirts, etc.
collection: spring/summer
For TAKE ALL price please call or write to us.

The 100 pieces lot net price: 4,55 EUR / PC
The 500 pieces lot net price: 4,25 EUR / PC

TO VIEW MORE PICTURES PLEASE CLICK HERE!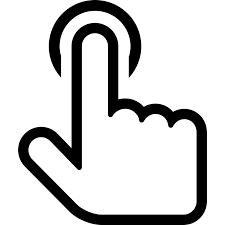 (If the photos are not available, we suggest downloading the Dropbox application.)
Please note that these pictures are informative. The pictures are from the actual stock but every package contains different pieces.
These goods are subjected to territorial restriction.
Vous pouvez saisir des informations annexes ici. Si aucune information supplémentaire n'est à ajouter, vous pouvez supprimer ce texte ou masquer ce bloc en cliquant sur l'icône dans le coin supérieur droit.
http://www.fashionstock.hu/catalogue
Karim Trabelsi (HU) (EN) (FR) (AR)
Head of sales
+36 70 8811 131
E-mail: sales@fashionstock.hu
Evelyn Vincze (HU) (EN) (RO)
senior sales manager
Tel: +36 30 268 9919
E-mail: evelyn.vincze@fashionstock.hu
Viber:

+36 70 8811 131

WhatsApp:

+36 70 8811 131