BENETTON KID'S COLLECTION - FROM 3,55 EUR / PC
New United Colors of Benetton kid's spring/summer collection in our offer!

United Colors of Benetton was founded by four brothers in 1965 in Ponzano Veneto, Italy. Within a year of its foundation, the brand was already very popular and had been exporting its clothes since the 1970s. The brand has a strong emphasis on colour. It is hard to find a boring Benetton cloth, because the brand prefers striking colours and cuts. But beyond the striking colours and patterns, the clothes are also known for their high quality. Benetton also makes men's, women's and children's clothing.
INFORMATION ON THE PRODUCT:

we sell the goods in packages and pallets
the package contains: Benetton kid's collection
the clothing is new, 1st grade, comes with all the original tags
variety of the models: knitwear, t-shirts, trousers, dresses, etc.
collection: spring/summer
For TAKE ALL price please call or write to us.
The 100 piece lots' net price: 3,75 EUR / PC
The 1.000 piece lots' net price: 3,55 EUR / PC


PLEASE CLICK HERE FOR PICTURES!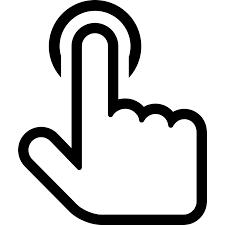 (If the photos are not available, we suggest downloading the Dropbox application.)
Please note that these pictures are informative. The pictures are from the actual stock but every package contains different pieces.
These goods are subjected to territorial restriction.
Vous pouvez saisir des informations annexes ici. Si aucune information supplémentaire n'est à ajouter, vous pouvez supprimer ce texte ou masquer ce bloc en cliquant sur l'icône dans le coin supérieur droit.
http://www.fashionstock.hu/catalogue
Karim Trabelsi (HU) (EN) (FR) (AR)
Head of sales
+36 70 8811 131
E-mail: sales@fashionstock.hu
Evelyn Vincze (HU) (EN) (RO)
senior sales manager
Tel: +36 30 268 9919
E-mail: evelyn.vincze@fashionstock.hu
Viber:

+36 70 8811 131

WhatsApp:

+36 70 8811 131