LA MARTINA WOMEN'S COLLECTION
New La Martina women's seasonal collection in our offer!
The unmistakeable La Martina lifestyle collections are inspired by the real lives of Polo players; men and women accustomed to moving around the world with their families in tow. Each collection is based on the cosmopolitan instinct of origin which has skilfully combined the Argentinians' burning passion for the sport with the elegant English style. These garments boast a sporty vibe that bestows elegance in motion and competitiveness, in turn requiring the highest quality materials and painstaking attention to detail.
INFORMATION ON THE PRODUCT:

we sell the goods in packages and pallets
the package contains: La Martina women's collection
the clothing is new, 1st grade, comes with all the original tags
variety of the models: knitwears, jackets, t-shrts, trousers, blouses, etc
collection: seasonal
To view prices please register on our site: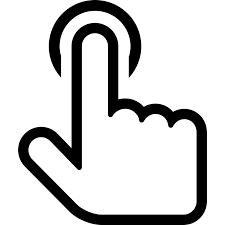 INFORMACE:
Fotografie na této stránce jsou pouze ilustrace. Pro skutečné fotografie položek v kolekci klikněte na název kolekce a zde si prohlédněte nabídku.
Použijte menu na straně k prohlížení kategorií. Pokud kliknete na jakoukoli jinou položku nabídky v horním panelu nabídek, produkty se vám nezobrazí. K našim produktům můžete přistupovat pouze na následujícím odkazu:
www.fashionstock.hu/offers
Kontakt
Karim Trabelsi (EN)
Head of sales
Tel: +36 70 881 1131
E-mail: sales@fashionstock.hu
Zsuzsanna Fekete (HU) (EN) (RO) (IT)
junior sales manager
Tel: +36 30 519 6279
E-mail: zsuzsanna.fekete@fashionstock.hu

Informace o společnosti:
VATO-TRADE Bt.
2013 Pomáz, Ipartelep, ICO u. 4.
GPS: 47,641075, 19,04031
E-mail: info@fashionstock.hu
Pracovní doba:
Pondělí - pátek: 9:00 - 17:00
Sobota: 9:00 - 14:00
| | |
| --- | --- |
| | Viber: +36 30 5196279 |
| | WhatsApp: +36 30 5196279 |