TOM TAILOR & S.OLIVER WOMEN'S COLLECTION - FROM 6,80 EUR / PC
New Tom Tailor and s.Oliver women's collection in our offer!
The Tom Tailor group in one of the leading fashion and lifestyle companies in Europe. With the Tom Tailor Umbrella brand and the Bonita brand the group offers fashionable clothing and accessories in the medium price segment. The company was founded in Hamburg in 1962 and has a long tradition of success in its regional core market of Germany.

The s.Oliver Group inspires people globe with international fashion since 1969. The large family of companies, the group brings together different lifestyles, which are expressed in the s.Oliver, s.Oliver BLACK LABEL, Q/S designed by, TRIANGLE, comma, comma casual identity and LIEBESKIND BERLIN brand. So everyone can find the perfect outfit.

INFORMATION ON THE PRODUCT:

we sell the goods in packages and pallets
the package contains: Tom Tailor and s.Oliver women's collection

the clothing is new, 1st grade, comes with all the original tags
variety of the models:

trousers, knitwears, hoodies, blouses, e

tc.
collection: seasonal
The 100 piece package's net price: 7,20 EUR / PC
The 1000 piece package's net price: 6,80 EUR / PC


TO VIEW MORE PICTURES PLEASE CLICK HERE!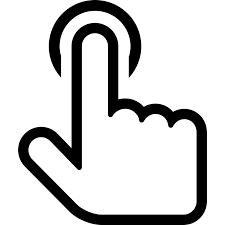 (If the photos are not available, we suggest downloading the Dropbox application.)
Please note that these pictures are informative. The pictures are from the actual stock but every package contains different pieces.
These goods are subjected to territorial restriction.
INFORMACE:
Fotografie na této stránce jsou pouze ilustrace. Pro skutečné fotografie položek v kolekci klikněte na název kolekce a zde si prohlédněte nabídku.
Použijte menu na straně k prohlížení kategorií. Pokud kliknete na jakoukoli jinou položku nabídky v horním panelu nabídek, produkty se vám nezobrazí. K našim produktům můžete přistupovat pouze na následujícím odkazu:
www.fashionstock.hu/offers
Kontakt
Karim Trabelsi (EN)
Head of sales
Tel: +36 70 881 1131
E-mail: sales@fashionstock.hu
Zsuzsanna Fekete (HU) (EN) (RO) (IT)
junior sales manager
Tel: +36 30 519 6279
E-mail: zsuzsanna.fekete@fashionstock.hu

Informace o společnosti:
VATO-TRADE Bt.
2013 Pomáz, Ipartelep, ICO u. 4.
GPS: 47,641075, 19,04031
E-mail: info@fashionstock.hu
Pracovní doba:
Pondělí - pátek: 9:00 - 17:00
Sobota: 9:00 - 14:00
| | |
| --- | --- |
| | Viber: +36 30 5196279 |
| | WhatsApp: +36 30 5196279 |