WHY NOT BRAND MEN'S COLLECTION - FROM 9,10 EUR / PC
New Why Not Brand seasonal men's collection in our offer!
The garments are designed, studied and made in Italy. A mix of made in Italy artisan tradition and advanced technologies give light to Why Not Brand products that have been distributed all over the world for years with an uncompromising approach to sustainability.

INFORMATION ON THE PRODUCT:

we sell the goods in packages
the package contains: Why Not Brand men's collection
the clothing is new, 1st grade
comes with all the original tags, 100% is in original packaging
variety of the models: knitwears, trousers, jackets, t-shirts etc
collection: seasonal
The 100 pieces lot's net price: 9,95 EUR / PC
The 1000 pieces lot's net price: 9,10 EUR / PC

TO VIEW MORE PICTURES PLEASE CLICK HERE!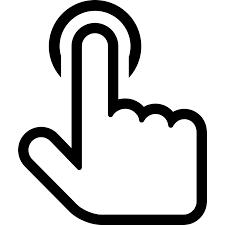 (If the photos are not available, we suggest downloading the Dropbox application.)
Please note that these pictures are informative. The pictures are from the actual stock but every package contains different pieces.
These goods are subjected to territorial restriction.
INFORMACE:
Fotografie na této stránce jsou pouze ilustrace. Pro skutečné fotografie položek v kolekci klikněte na název kolekce a zde si prohlédněte nabídku.
Použijte menu na straně k prohlížení kategorií. Pokud kliknete na jakoukoli jinou položku nabídky v horním panelu nabídek, produkty se vám nezobrazí. K našim produktům můžete přistupovat pouze na následujícím odkazu:
www.fashionstock.hu/offers
Kontakt
Karim Trabelsi (EN)
Head of sales
Tel: +36 70 881 1131
E-mail: sales@fashionstock.hu
Zsuzsanna Fekete (HU) (EN) (RO) (IT)
junior sales manager
Tel: +36 30 519 6279
E-mail: zsuzsanna.fekete@fashionstock.hu

Informace o společnosti:
VATO-TRADE Bt.
2013 Pomáz, Ipartelep, ICO u. 4.
GPS: 47,641075, 19,04031
E-mail: info@fashionstock.hu
Pracovní doba:
Pondělí - pátek: 9:00 - 17:00
Sobota: 9:00 - 14:00
| | |
| --- | --- |
| | Viber: +36 30 5196279 |
| | WhatsApp: +36 30 5196279 |