CAVALLI CLASS MEN'S T-SHIRT & SWIMSHORT COLLECTION - 15,50 EUR / PC
New Cavalli Class men's t-shirt and swimshort collection in our offer!
The distinctive, bold style of Roberto Cavalli has become even more sophisticated and classy with the Cavalli Class collection, creating a variety of everyday elegance. High-quality fabrics and practical details make for a rich and versatile wardrobe. A brand for women and men who don't give up style just to cope with the challenges of everyday life.
INFORMATION ON THE PRODUCT:

we sell the goods in packages and pallets
the package contains: Cavalli Class men's t-shirt and swimshort collection
the clothing is new, 1st grade, comes with all the original tags
variety of sizes, colors and models
collection: seasonal
The 100 pieces package's net price: 15,50 EUR / PC
TO VIEW MORE PICTURES PLEASE CLICK HERE!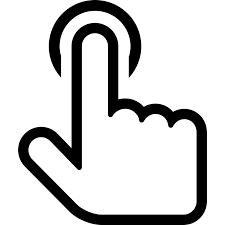 (If the photos are not available, we suggest downloading the Dropbox application.)
Please note that these pictures are informative. The pictures are from the actual stock but every package contains different pieces.
These goods are subjected to territorial restriction.
INFORMACIJA:
Fotografije na ovoj strani služe samo za ilustraciju. Za realne fotografije predmeta iz kolekcije, molimo vas da kliknete na kolekciju i tamo pogledate ponudu.
KONTAKT:
Evelyn Vincze (HU) (EN) (RO)
Sales manager
Tel: +36 30 268 9919
E-mail: [email protected]
Judith Gebefügi (HU) (RO) (EN)
Sales manager
Tel: +36 30 960 2417
E-mail: [email protected]
Zsuzsanna Fekete (HU) (EN) (RO) (IT)
Sales manager
Tel: +36 30 519 6279
E-mail: [email protected]

| | |
| --- | --- |
| | Viber: +36 30 5196279 |
| | WhatsApp: +36 30 5196279 |
VATO-TRADE Bt.


2013 Pomáz, Ipartelep, ICO u. 4.




GPS : 47.641075, 19.04031




Email :
[email protected]
EU VAT no.: HU29132414

Radno vreme:
Ponedeljak - petak: 9:00 - 17:00

Subota: 9:00 - 14:00