KAFFE AND CREAM WOMEN'S COLLECTION - FROM 6,55 EUR / PC
New KAFFE and Cream women's four season collection in our offer!

KAFFE is a Danish fashion brand located in Ikast, that has provided the natural feminine woman with a modern Scandinavian style since 1993. KAFFE's collections are designed for modern women of all ages, sizes and personalities. True to the KAFFE philosophy, they are loyal to the past and believe in future classics.
Cream celebrates femininity and offers a unique signature look that speaks directly to the heart of the woman who adores bohemian luxury. With flattering fits and silhouettes, the Cream woman always looks and feels amazing.
INFORMATION ON THE PRODUCT:

we sell the goods in packages and pallets
the package contains: KAFFE and Cream women's collection
the clothing is new, 1st grade, comes with all the original tags
variety of the models: trousers, dresses, blouses, t-shirts, etc.
collection: four season
The 100 pieces package's net price: 6,95 EUR / PC
The 1000 pieces package's net price: 6,55 EUR /PC
TO WATCH THE VIDEO PLEASE CLICK HERE!

PLEASE CLICK HERE FOR PICTURES!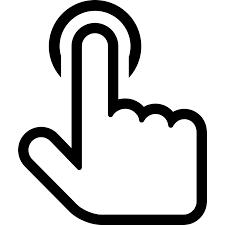 (If the photos are not available, we suggest downloading the Dropbox application.)
Please note that these pictures are informative. The pictures are from the actual stock but every package contains different pieces.
These goods are subjected to territorial restriction.
INFORMACIJA:
Fotografije na ovoj strani služe samo za ilustraciju. Za realne fotografije predmeta iz kolekcije, molimo vas da kliknete na kolekciju i tamo pogledate ponudu.
KONTAKT:
Evelyn Vincze (HU) (EN) (RO)
Sales manager
Tel: +36 30 268 9919
E-mail: [email protected]
Judith Gebefügi (HU) (RO) (EN)
Sales manager
Tel: +36 30 960 2417
E-mail: [email protected]
Zsuzsanna Fekete (HU) (EN) (RO) (IT)
Sales manager
Tel: +36 30 519 6279
E-mail: [email protected]

| | |
| --- | --- |
| | Viber: +36 30 5196279 |
| | WhatsApp: +36 30 5196279 |
VATO-TRADE Bt.


2013 Pomáz, Ipartelep, ICO u. 4.




GPS : 47.641075, 19.04031




Email :
[email protected]
EU VAT no.: HU29132414

Radno vreme:
Ponedeljak - petak: 9:00 - 17:00

Subota: 9:00 - 14:00