BENETTON KID'S COLLECTION - 3,95 EUR / PC
New United Colors of Benetton kid's fall collection in our offer!
United Colors of Benetton was founded by four brothers in 1965 in Ponzano Veneto, Italy. Within a year of its foundation, the brand was already very popular and had been exporting its clothes since the 1970s. The brand has a strong emphasis on colour. It is hard to find a boring Benetton cloth, because the brand prefers striking colours and cuts. But beyond the striking colours and patterns, the clothes are also known for their high quality. Benetton also makes men's, women's and children's clothing.
INFORMATION ON THE PRODUCT:

the package contains: Benetton kid's collection

the clothing is new, 1st grade, comes with all the original tags
collection: fall

For TAKE ALL price and volume please call or write to us.

The 100 pieces package's net price: 3,95 EUR / PC
TO WATCH THE VIDEO PLEASE CLICK HERE!

PLEASE CLICK HERE FOR PICTURES!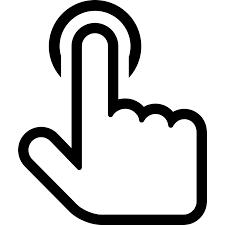 (If the photos are not available, we suggest downloading the Dropbox application.)
Please note that these pictures are informative. The pictures are from the actual stock but every package contains different pieces.
These goods are subjected to territorial restriction.
INFORMACIJA:
Fotografije na ovoj strani služe samo za ilustraciju. Za realne fotografije predmeta iz kolekcije, molimo vas da kliknete na kolekciju i tamo pogledate ponudu.
KONTAKT:
Evelyn Vincze (HU) (EN) (RO)
Sales manager
Tel: +36 30 268 9919
E-mail: [email protected]
Judith Gebefügi (HU) (RO) (EN)
Sales manager
Tel: +36 30 960 2417
E-mail: [email protected]
Zsuzsanna Fekete (HU) (EN) (RO) (IT)
Sales manager
Tel: +36 30 519 6279
E-mail: [email protected]

| | |
| --- | --- |
| | Viber: +36 30 5196279 |
| | WhatsApp: +36 30 5196279 |
VATO-TRADE Bt.


2013 Pomáz, Ipartelep, ICO u. 4.




GPS : 47.641075, 19.04031




Email :
[email protected]
EU VAT no.: HU29132414

Radno vreme:
Ponedeljak - petak: 9:00 - 17:00

Subota: 9:00 - 14:00