SALSA WOMEN'S COLLECTION
New Salsa women's collection in our offer!

Salsa was born in 1994 in a small town in the north of Portugal, right in the heart of the local textile industry. It wants to bring out the best of you. It's not just about being trendy or fashionable. It's about quality, comfort and how people feel when you wear Salsa jeans. The goal is to feel good in what you wear so that you feel good about yourself: that is Salsa's philosophy.
INFORMATION ON THE PRODUCT:
the package contains: Salsa women's collection

the clothing is new, 1st grade, comes with all the original tags
collection: four season
To view prices please register on our site: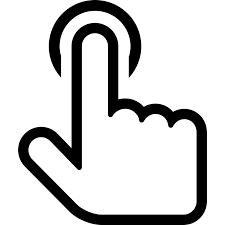 Информация
Фотографии на обложке являются иллюстрациями, для реальных фотографий, пожалуйста, нажмите на предложение!
КОНТАКТ:
Makai Andrea (RUS) (HU)
Junior sales manager
Tel: +36 30 642 84 94
E-mail: [email protected]
Evelyn Vincze (HU) (EN) (RO)
Sales manager
Tel: +36 30 268 9919
E-mail: [email protected]
Judith Gebefügi (HU) (RO) (EN)
Sales manager
Tel: +36 30 960 2417
E-mail: [email protected]
Zsuzsanna Fekete (HU) (EN) (RO) (IT)
Sales manager
Tel: +36 30 519 6279
E-mail: [email protected]

Информация о компании:
VATO-TRADE Bt.
2013 Pomáz, Ipartelep, ICO u. 4.
GPS : 47.641075, 19.04031
Email : [email protected]
| | |
| --- | --- |
| | Viber: +36 30 5196279 |
| | WhatsApp: +36 30 5196279 |
EU VAT no.: HU29132414
Рабочее время:
Понедельник - пятница: 9:00 - 17:00

Суббота: 9:00 - 14:00