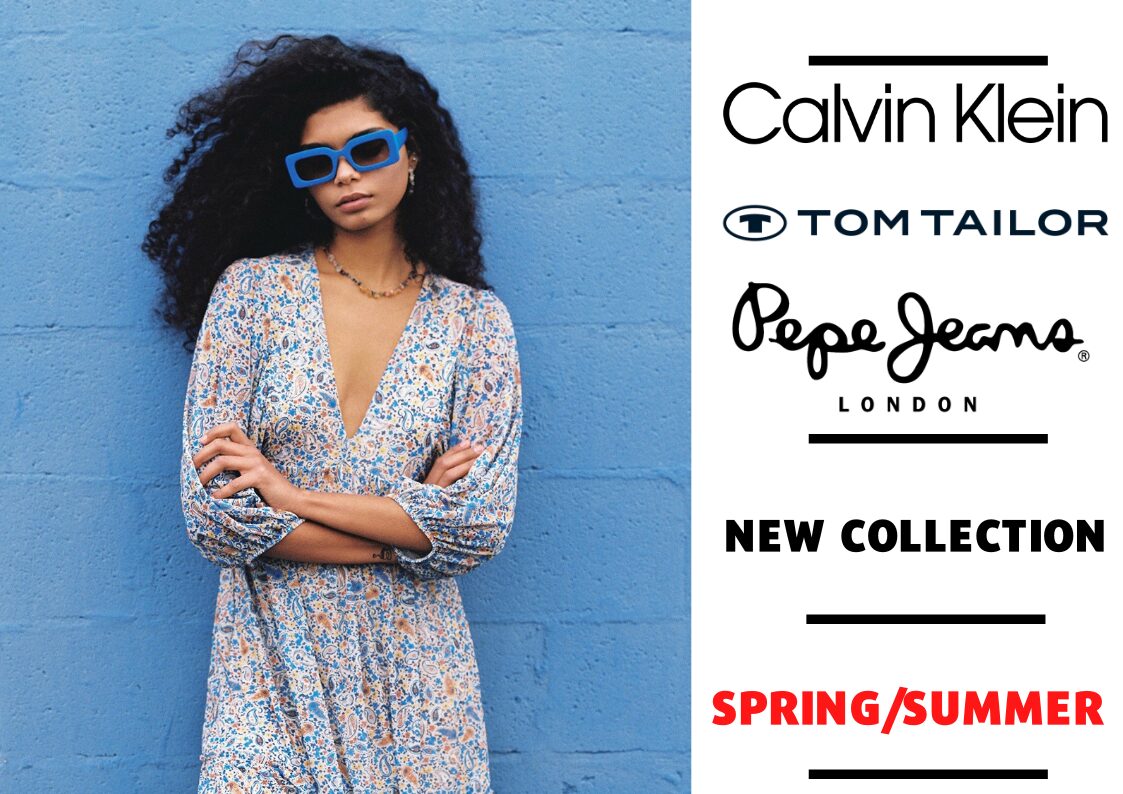 New branded women's collection in our offer!
The package contains the following brands: Tom Tailor, Calvin Klein Jeans, Pepe Jeans, Gap, Smash!, Q1905, Street One, Esprit, Adia, Rinascimento, Zero, Liu Jo, La Martina, Pull&Bear, Cache Cache, Blend, Superdry, Mango, Pimkie, Educe, Zizzi, Bershka, Zara, Odd Molly, Sisters Point, Gas, etc.

The Tom Tailor group in one of the leading fashion and lifestyle companies in Europe. With the Tom Tailor Umbrella brand and the Bonita brand the group offers fashionable clothing and accessories in the medium price segment. The company was founded in Hamburg in 1962 and has a long tradition of success in its regional core market of Germany.

Founded in 1968 by Calvin Klein and his business partner Barry Schwartz, we have built our reputation as a leader in American fashion through our clean aesthetic and innovative designs. Global retail sales of CALVIN KLEIN brand products were distributed in over 110 countries. CALVIN KLEIN is a global lifestyle brand that exemplifies bold, progressive ideals and a seductive, and often minimal, aesthetic. We seek to thrill and inspire our audience while using provocative imagery and striking designs to ignite the senses.

Pepe Jeans was established in 1973, London. The company is well-known all around the world. They have more than 300 stores. They vary in colors from green, khakis, grays, tans and olives and have other features like multiple pockets and loose fashion silhouettes. Pepe Jeans contribute to both man and women's wardrobe by their wide collection of trendy T-shirts, shorts, pants, Jerseys and skirts.
INFORMATION ON THE PRODUCT:

we sell the goods in packages and pallets
the package contains: Branded women's collection
the clothing is new, 1st grade, comes with all the original tags
variety of the models: blouses, t-shirts, shorts, dresses, stc.
collection: spring/summer
To view prices and pictures, please register! If you already registered, please use the link we sent you to view our product catalog.